Recently we sat down and talked to one of our valued customers and affiliates, Melissa Moody from Snug Little Home. Find out why this blogger and affiliate loves using our online homeschool planner.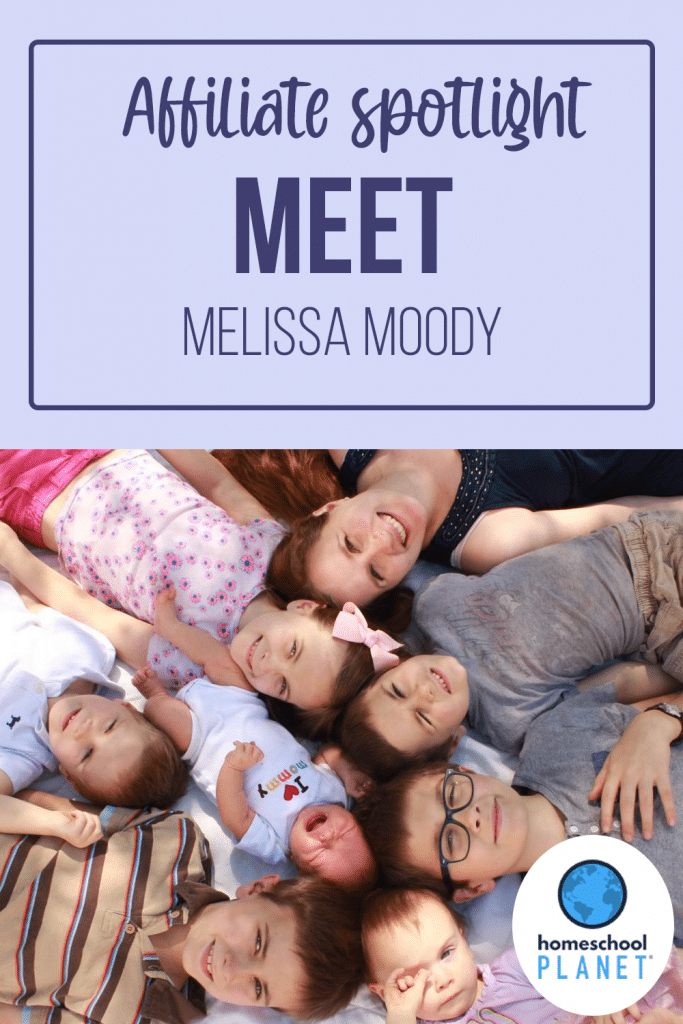 You may have read her post about her experience with Homeschool Planet. She has a beautiful website and we are proud to introduce you to her today.
What is your blog and what can we expect to read about?
My blog is Snug Little Home, you can also see me on Instagram and Facebook. There is also an email list you can sign up for on my website. I seek to help mothers with encouragement and through inspiring ideas to make their houses into homes by organizing their lives and spaces so that they can build memories and create a cozy home.
How long have you been homeschooling and what ages are you currently homeschooling?
My husband David and I have been married 13 years. We have seven children from ages one year old up to 12 years old, and we are looking forward to the arrival of another baby this month! We are in our fifth year of homeschooling.
What is your favorite feature of Homeschool Planet?
Homeschool planet has so many great features. The ability to move tasks forward with the click of a button is my absolute favorite! It helps me to not give up on planning lessons altogether to know that my plans are not lost if we miss a day or if my child needs more time on a lesson. To be able to bump lessons forward in an individual subject either moving the entire plan or just adding to the next week, is incredibly helpful. I can teach more from a state of rest and not have a nagging feeling of being behind.
How do you handle lesson plans? Do you use our plug-in plans or create your own?  
For lesson plans, I most often use my other favorite feature: scheduling lessons. I love how I can easily divide a read-aloud or workbook with a goal of being finished by a certain date and Homeschool Planet divides up the amount of pages per lesson day for me, or that I can choose particular days of the week with number of lessons and chapters I want to accomplish on those days and Homeschool Planet can show me what date I will be completed.
The pre-made lesson plan that I have found very helpful was Math-U-See. It is great to have all the topics of what will be covered in upcoming lessons easy to view by week right at my fingertips.
Thank you, Melissa for taking the time to talk with us. We hope you enjoyed meeting her!