We are glad to feature a review from Jenn Bowen of From Crayons to Keyboards. Jenn has finally graduated all her children out of preschool and like many of us, feels the brunt of time flying by. Jenn is a homeschool mom blogger who is a part of the Homeschool Review Crew and blogs about homeschooling and home organization.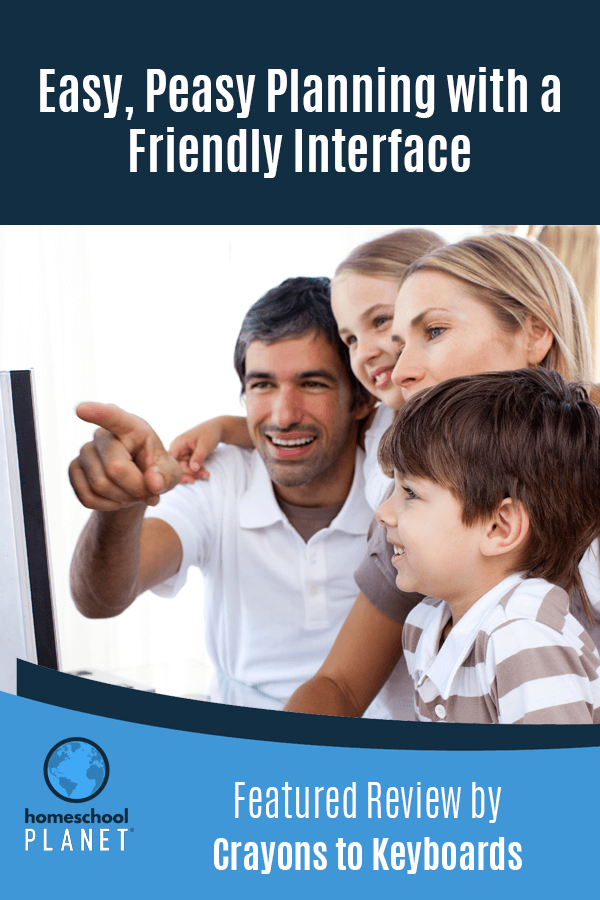 Jenn Bowen's Homeschool Planet review shares how Homeschool Planet is a completely customizable online planner.  She says Homeschool Planet is not only a homeschool planner, but it is also a family calendar, and note pad all rolled into one. Jenn finds assigning new tasks on Homeschool Planet a breeze and enjoys many of Homeschool Planets useful features.
Did you know that Homeschool Planet's online homeschool planner has Rescheduling and Grading helpers that walk you through rescheduling assignments? The grading helper helps you easily assign grades to completed assignments.
"I really like the friendly interface of Homeschool Planet. It is user-friendly an easy to navigate. I love that I can customize my view. Adding assignments was a breeze and I was able to easily assign multiple children to an assignment. If you are looking for a homeschool planner, I highly recommend you giving Homeschool Planet a try!"
Click here to read this review on Homeschool Planet.
Check out Homeschool Planet for yourself with a

30-day FREE trial

. No credit card information is necessary to give it a try!

At last — an easy, flexible, full-featured online planner that doesn't require hours to learn. Just launch, click on the calendar, and start adding classes, assignments, and appointments!