At Homeschool Planet we love to highlight those who go out of their way to show how Homeschool Planet has transformed their homeschool. Today we would like to introduce you to Colleen Eubanks another Homeschool Planet enthusiast.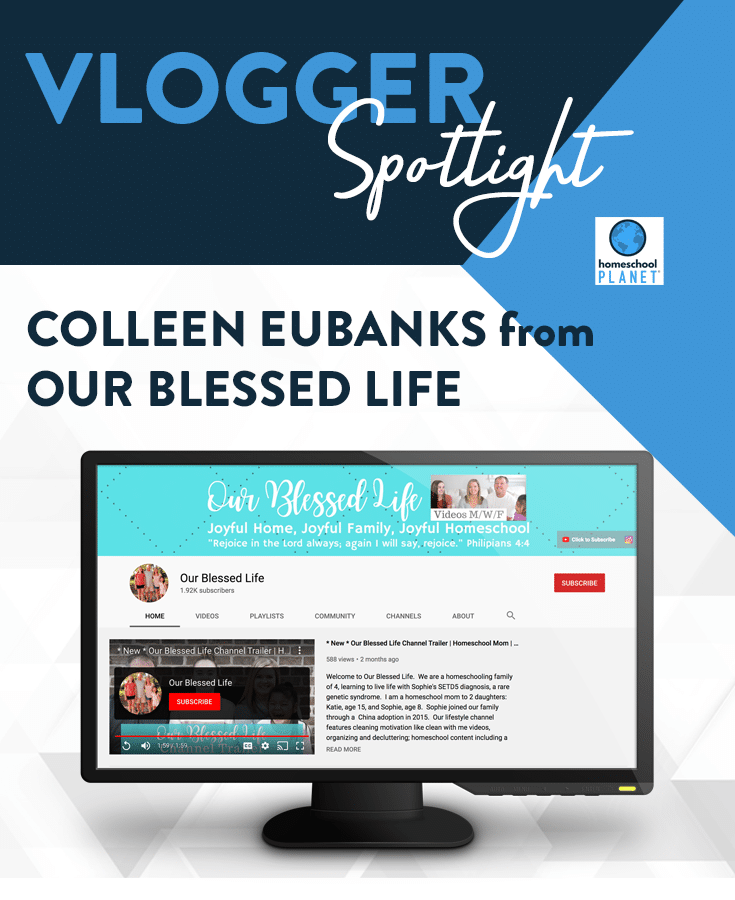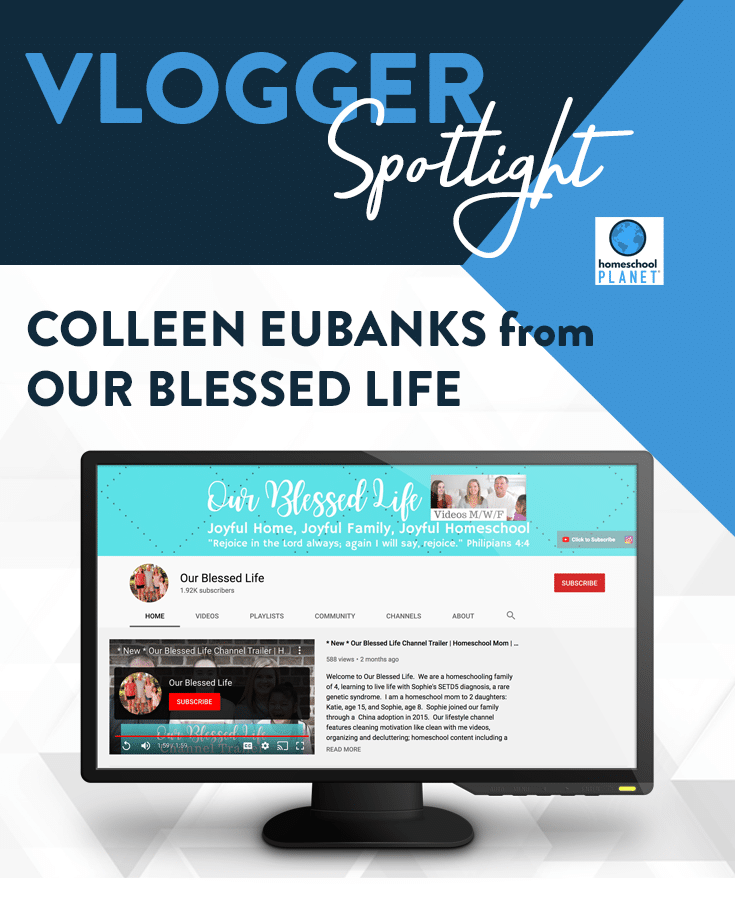 Colleen Eubanks is a homeschool mom of 2 girls who has been homeschooling for 8 years.  She is married to Gary and their daughter Katie is 15, in 10th grade, and loves ballet, and their daughter Sophie is 8, in 1st grade, and loves baby dolls.  Sophie joined their family in 2015 through Chinese adoption and along the way, they have learned that Sophie has a rare genetic condition called SETD5 Syndrome.

Colleen and her family are committed to finding joy in all circumstances and they started their YouTube channel,

Our Blessed Life,

in May of 2019 in order to spread awareness about adoption and SETD5, and they also document their homeschooling journey with homeschool day in the life videos, and homeschooling tips and encouragement for homeschool moms.