We are glad to feature a review from Cathy Duffy who is a veteran at reviewing curriculum since 1984 at Cathy Duffy's Reviews. Cathy's main goal has always been "…to help families successfully educate their own children!" Her site has thousands of reviews of homeschool products and resources she believes are essential to the homeschool community. Cathy's Book 103 Top Picks for Homeschool Curriculum has helped thousands of families select the right curriculum with ease!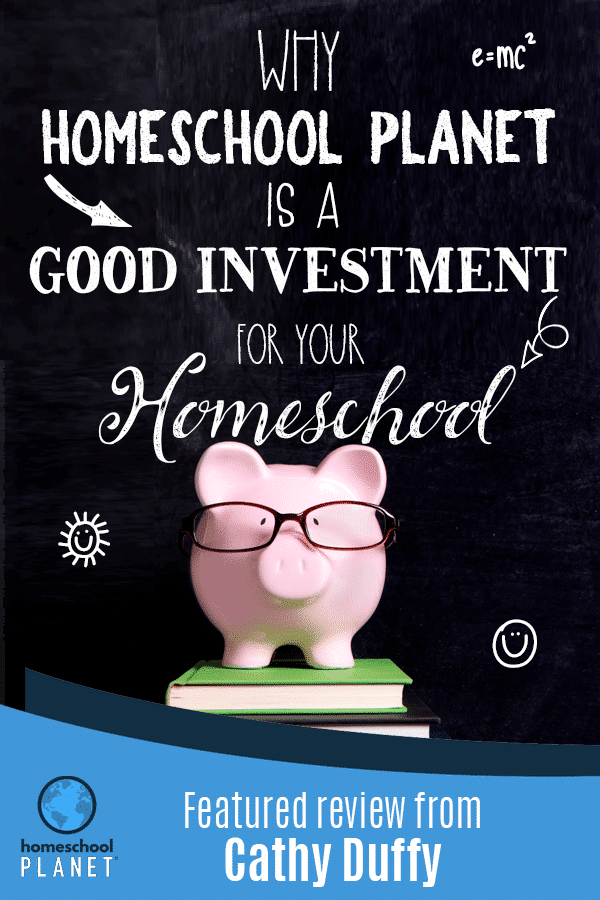 Cathy's review not only explains how the Homeschool Planet planner can be used for your homeschool throughout the day, but how it can also organize the rest of your life as well; using the calendar and scheduling features and the to-do and shopping lists.
You can even send "daily digest" emails to family members listing their schedules, assignments, and activities. Your whole family can benefit from this feature!
"A number of years ago I reviewed what I thought were the top three computer-based planners, but I didn't write up those reviews because I thought that all of them were just too cumbersome to be practical. Homeschool Planet is the first I've reviewed since then, and I am very positively impressed with its usability."
Click here to read this review on Homeschool Planet from Cathy Duffy.
Check out Homeschool Planet for yourself with a

30-day FREE trial

. No credit card information is necessary to give it a try!

At last — an easy, flexible, full-featured online planner that doesn't require hours to learn. Just launch, click on the calendar, and start adding classes, assignments, and appointments!