When unexpected events pop up making changes to your school calendar is an easy task in Homeschool Planet! To learn how to adjust your master calendar see the entry below!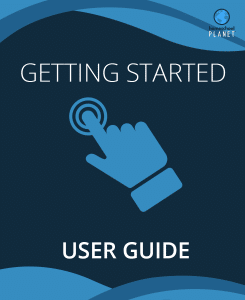 Changing Your Master Calendar

Changes can be made to your School Year Calendar by following these steps:
After logging into your Homeschool Planet account, hover over the "Settings" option in the upper menu above your planner and to the right of the screen.
From the drop-down menu, select the "School Year & Vacations" option.
When the "School Years" window opens, you will see your current year's calendar at the top of this section.
School days are indicated with green checkmarks and off days are marked with red X's.
Locate the date for which you need to make a change and click the current mark to switch to the other. For example, if the date is marked as a vacation/holiday with a red X, click that X to change to the green checkmark, changing that day's status from an off day to a school day.
Repeat step 5 for all desired changes.
When you are satisfied with your changes, scroll to the bottom of the window and select the "Save" button.
Please note that if you change a school day to an off day when you select the "Save" button and you have assignments scheduled for that day, the "Reschedule Assignments" window will open prompting you to decide what to do with the assignments that were previously scheduled on that day. Select the options you wish for each assignment, select the "OK" button at the bottom of the window, and you will be good to go!
As always, feel free to reach out to us with any questions at support@homeschoolplanet.com. We are here to help you!
Screenshot Images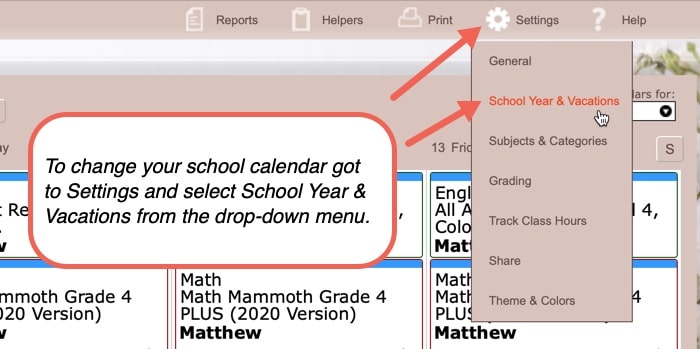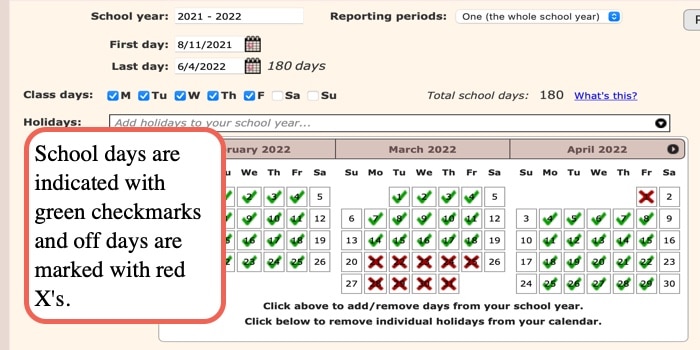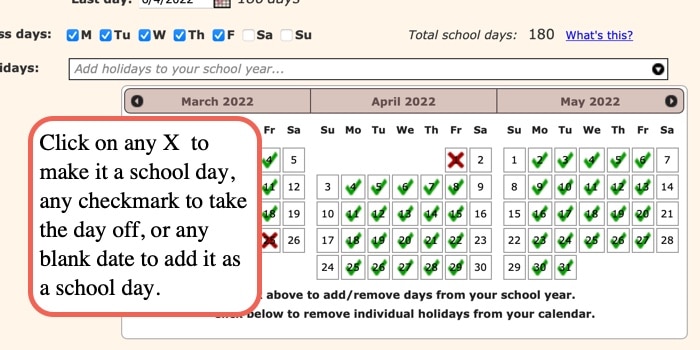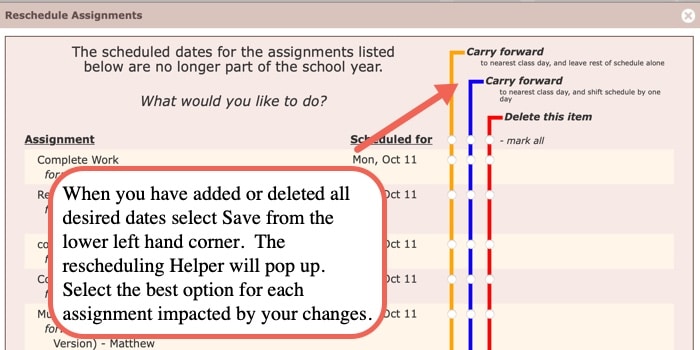 Video Tutorial
For information on Setting up Your Homeschool Planet Account, see these entries:
Not a Subscriber yet? Check out Homeschool Planet for yourself with a

30-day FREE trial

. No credit card information is necessary to give it a try!

With Homeschool Planet lesson plans, homeschooling has never been easier!