Printing Class Hours Reports
Do you need to report the hours your student has spent on academic pursuits and other activities? Learn how to print that report here!
This article assumes that you have already set up hours tracking for your classes and activities. If you need to learn how to do that you will find directions on how to do so by clicking this link!
Printing Class Hours Reports
Click on the "Reports" icon at the top of your screen and select "Class Hours" to begin this process.
Next choose from the four layouts available: Core v Non-Core, Breakdown by Subject, Breakdown by Class, and Detailed Report
If you would like to set  parameters for your Hours Report choose "Customize" at the bottom of the screen. You will be able to select choices regarding Students, Subject/Category, Date Range, School Year, Category, Completion, and Resources.
Once you finish making your selections, hit "OK" which will generate your report.
Select print from the right hand corner and then make the appropriate choices from your printer software.
The screenshots below show each of these steps.
To learn more about tracking your student's class and activity hours use this link!
As always, feel free to reach out to us with any questions at support@homeschoolplanet.com. We are here to help you!
Screenshot Images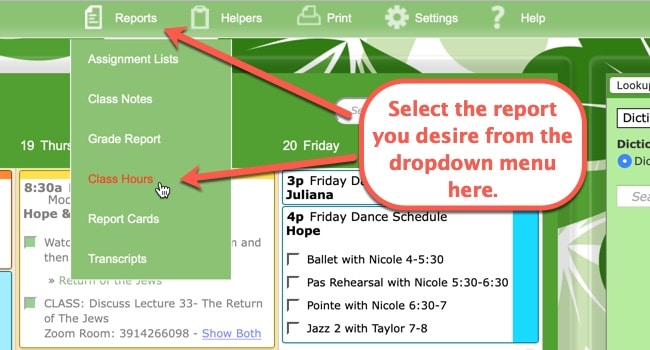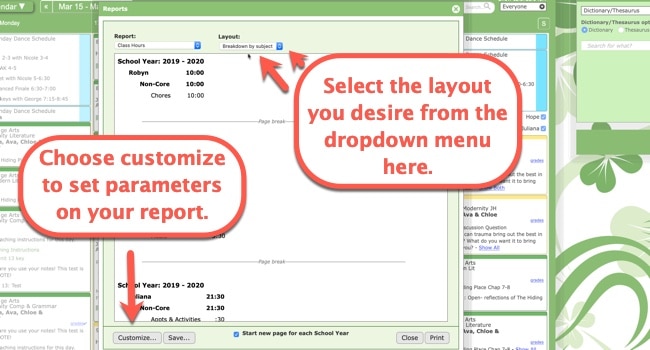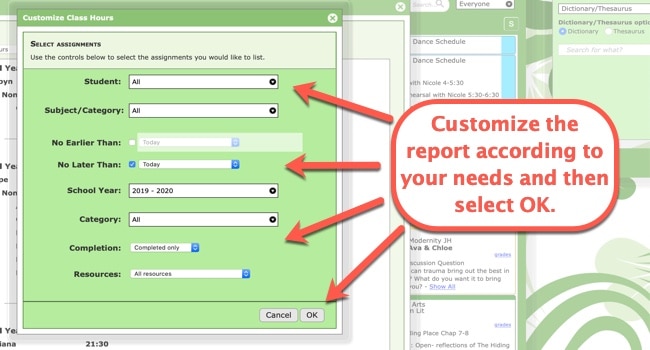 Printing a Class Hours Report Video Tutorial
To learn more about Printing in Homeschool Planet, see the following links:
Not a Subscriber yet? Check out Homeschool Planet for yourself with a 30-day FREE trial. No credit card information is necessary to give it a try!

With Homeschool Planet lesson plans, homeschooling has never been easier!