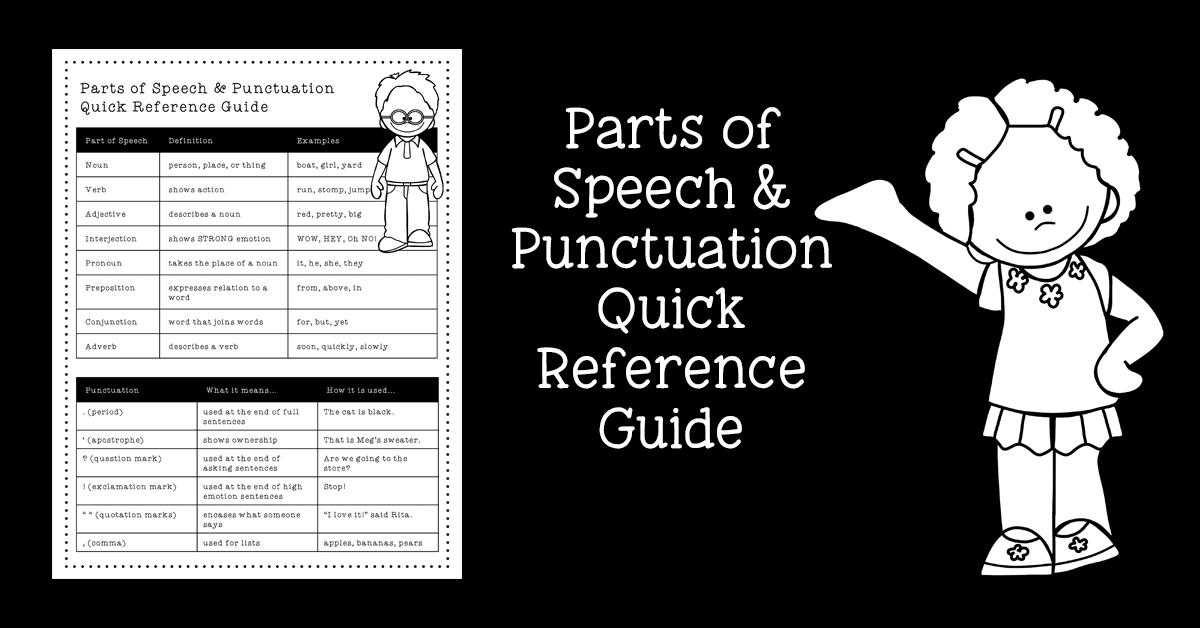 FREE Parts of Speech and Punctuation Quick Reference Guide
Grammar and punctuation rules can be hard to keep track of sometimes. Kids can get confused with new terminology and freeze up when faced with a certain task if they don't remember. This is where quick reference guides or "cheat sheets" can come in handy.
Our free printable can be a great reference for a child that needs some help remembering what they have learned. They can quickly glance at the sheet in their notebook or hanging on a wall. Next time they may actually remember it!